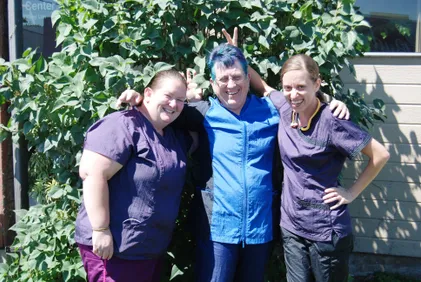 Animal Clinic East Grooming Center and Spa
an all breed dog grooming facility featuring quality products and a quality experience for your pet!
Our highly competent, compassionate, and well trained staff is the reason we have been voted Best of the Best for 10 years running!
ALL GROOMS INCLUDE:

A Bath with professional shampoo and conditioner
Clip or comb-out
External anal gland expression
Nail trimming

Ear cleaning (external only)
Bow or bandana (optional)
SPECIALIZED SHAMPOOS AVAILABLE:
Medicated
Hypoallergenic
SPA TREATMENTS AVAILABLE:
Blueberry Facial
Ultra reconstructing shampoo and conditioner





Please call in advance (509) 522-4572 to make your reservation. Appointments fill quickly!